Smart Meeting Room & Conference Room
Our comfortable smart meeting room is equipped with cutting edge technology that is perfect, not only for discussing projects with your team members, but also for sales presentations, client meetings, brainstorming, job interviews and so much more.
TV and 4K Camera for Video Conferencing

Clear Voice HD Conference Calling

High speed wireless internet

Access to printing, scanning & faxing services

Full kitchen facilities (fridge, microwave, dishwasher, filtered hot & cold water, coffee machine, variety of teas and toaster oven)

Hourly basis with no minimum.

No membership required, no setup fees are required.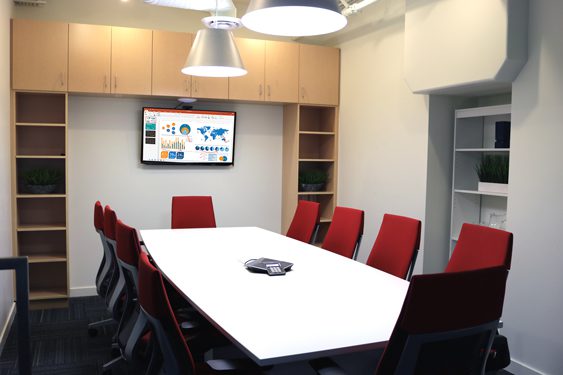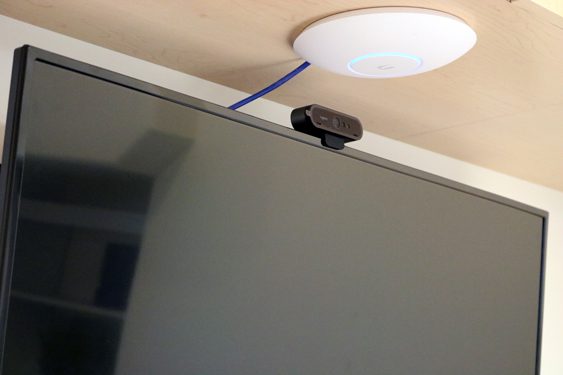 Have the capabilities of streaming your meeting in 4k to your co-workers or customers with our state of the art meeting rooms.  Our rooms come with easy hook-ups for you to use your favorite collaboration apps.
Easy hookup's to your laptop via USB 3.0

Works with all modern apps

HDR for clear image in various lighting environments ranging from low light to direct sunlight
If you have an older system, no problem you can still stream in beautiful high definition.
Clear Voice HD Conference Calling
Conference calls could not be easier with VanCubers.  Our meeting rooms offer free of charge, connecting to our conference bridge so that you can hold your own conference meetings over the phone.  Talk as long as you like.  Outbound calls to the US and across Canada are also free of charge. 
Unlimited Calling to the US and Canada. International calling available for $15 per hour.

Up to 20 users calling into our conference bridge with clear sound

State of the art conference phone with full room voice pickup

Acoustic echo cancellation

Background noise suppression

Call recording via USB to your computer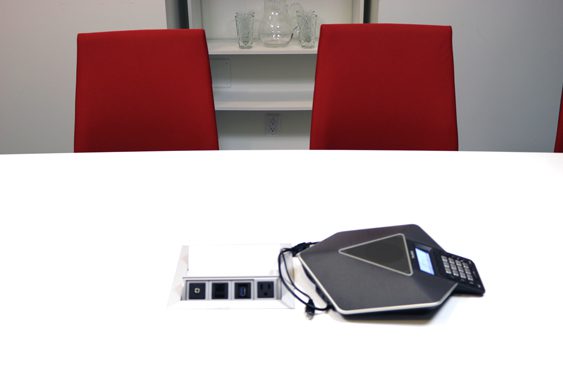 Meeting room rentals are offered on an hourly basis with no minimum. Whether you need the room for just one hour or you'd like to book it out for an entire business day, you'll have access to all the core amenities that all of our meeting room bookings have to offer. This includes access to high speed Internet, as well as services for printing, scanning and faxing.
When you book your meeting room, our front desk staff will do their best to ensure your stay is a memorable experience. Our professional staff can direct your guests to the meeting room, or seat them in our waiting area and notify you of their arrival, so you can receive them when ready. You can conduct private interviews in your meeting room, and our front desk staff can help facilitate the process to ensure your meeting room rental will be a smooth experience for both you and your guests.