Looking for a workspace that will take your productivity to the next level? Our hot desks have been transformed into the ultimate desk with cutting-edge features designed for optimal performance. We've invested in state-of-the-art adjustable height desks, 4k monitors, and wireless keyboards/mice to provide you with the tools you need to get the job done. Our coworking space is designed to be flexible and secure, making it the perfect solution for temporary or short-term needs. With no commitment required and a daily rate, you can book our hot desks as you need, ensuring maximum flexibility for your work schedule. Experience the ultimate workspace and take your productivity to new heights with us.
BOOK NOW
$40 per day ($30 per day for member)!
You'll always have a place to work downtown. Co-working desks are the perfect solution for those that want to break out of a home office but want to save money on office space and work in a lively, productive atmosphere. Walk-ins Welcome!
Members Only $30 per day! Find out more about our membership.
BOOK NOW
All Ultimate Desks Include:
New, air-conditioned & fully furnished workstation

High-Speed Wired & Wireless Internet (up to 1 Gbps)

Private Phone Booth for personal calls/meetings

Access to printing, scanning & faxing services

Accessible power outlet for every desk

Full kitchen facilities (fridge, microwave, dishwasher, filtered water, coffee machine…)

Book online or come by office for any available desk

All day free coffee and tea
Adjustable height desk with wireless charger and USB ports

High-Speed Wireless Internet (Wifi-6 up to 1 Gbps)

Unlimited Espresso Beverages

Tea, Hot Chocolate, Lemonade and more

Free printing, copying, and fax services
Electric, Adjustable height desk

Wired Internet (1Gbps physical, 2.5Gbps shared)

1 Wire hookup docking station (USB-C)

Lots of 120v outlets and USB charging ports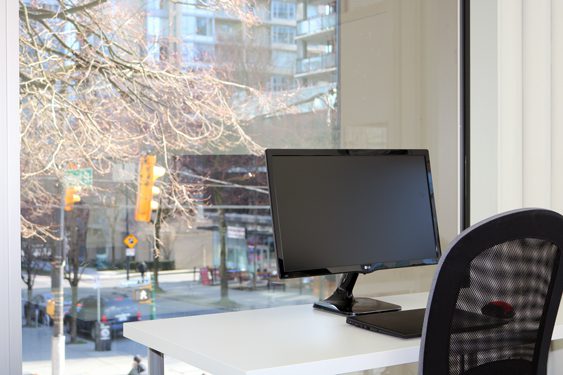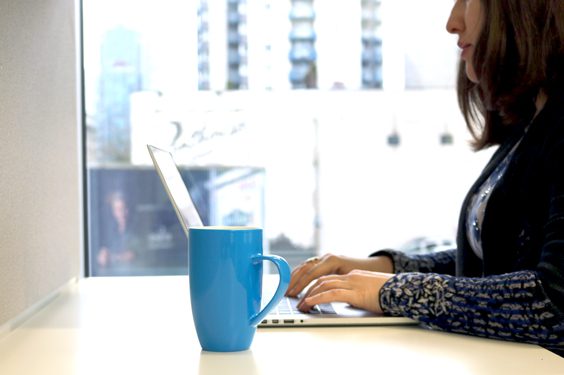 Register Now
Reserved Hot Desk for $450 Per Month
No contract, no deposit, no commitment, and no daily booking required! Just reserved a desk in our inspiring office for a month with no strings attached. Guaranteed that a desk will be available for you during business hours of Monday to Friday 9 am and to 5 pm.
Register Now
Looking for an Office Airbnb that offers all the amenities and infrastructure you need for a productive workday? Look no further than VanCubers' hot desks! Our flexible shared office space provides everything you need to work efficiently, without worrying about access to power outlets or a fast and reliable internet connection.
Our shared desks, also known as hot desks, are available for rental at any time, ensuring that you have the flexibility you need to manage your work schedule. We are located just steps from the Canada Line station, making our drop-in hot desk workspace easily accessible from anywhere in the city.
At VanCubers, we understand that a productive workday requires more than just a desk and an internet connection. That's why we offer a range of amenities, including high-speed internet, printing, scanning, and faxing services. Plus, our office is ideally located in the heart of Vancouver's business district, with dozens of quality restaurants within walking distance.
Whether you're a freelancer, entrepreneur, or small business owner, VanCubers' hot desks provide the ideal solution for a flexible and productive work environment.