Virtual Office & Mailbox Service
Our virtual office package is much more than the standard mailbox rental service. Unlike a P.O. box, which often times cannot be used for official purposes like registering your business, our virtual office service provides you with a real physical business address. Vancubers offers mailbox rentals, mail forwarding and package or parcel receiving for you or your business. With our mailbox rental service you no longer have to wait at home for a package delivery or risk having valuable shipments left on your doorstep.  We will receive your mail & either prepare it for pickup, mail it to you or scan the mail and shred the originals.  The options for our mail services are endless.
Starts from $25 per month
The mailbox service provides you with a business presence in Downtown Vancouver, a real suite and commercial address; Plus our professional front desk staff will receive your guests and all your mail with world-class customer service when they arrive at your Vancouver virtual office.
Physical mailing address

Live front desk reception services

Same day new mail notification

Small package receiving (no larger than 18″ x 12″ x 12″)

Customs/Duties handling

Same-day mail scanning

Weekly mail forwarding

Conference Bridge Access*

Available terms 3, 6 & 12 months
Phone Service for only $45 per month
Get your own dedicated business phone number! Make and receive calls from anywhere as if you're in the office. To get started, sign up for an account, download the app in Google Play or iTunes.
Dedicated phone number

Your own business name call display

Voice mail

Call forwarding to cell phone or other number

Voice prompt to notify you that it's your business number

Call using your mobile device

Unlimited Canada / US long distance calling

Free Conference Bridge
Google Local Business Address Verification
Every business big and small needs an address.  To be recognized by Google as a legitimate business, you need to verify your mailing address.  If you are a small business running out of a home office it is difficult to look legitimate because anyone can do a Google Street view to see your home.
With our virtual office you can use a real downtown office address as your own and place it on your website.  Register our address with google to show up as a local business.  We will receive your Google address verification card in the mail and let you know when it arrives.
* Conference call bridges are the professional way to connect many people onto one phone call.  Starting a conference call is simple.  Start by giving out the local Vancouver phone number to your participants and have them punch in the unique access code for your conference, its that easy.  Enjoy a simplify way of talking on the phone with up to 10 participants.
Whether you are working from home or are constantly traveling, we know that your business image is important to you, to your established clients, and to your prospective clients. We ensure that you receive exceptional customer service the first time and every time, because first impressions count!
Buy Now
Prepaid Mail Forwarding For $150

This package offers a solution for people who don't want weekly mail forwarding, they would rather to have this option based on their needs.
Must have minimum Basic Mailbox Rental Package

Includes 12 times mail forwarding request

Letters only, no package forwarding

Only for Canada and US

If over 12 mail forwarding requests, there will be $15 per request charge.
For mail forwarding with tracking number please check out Smart Mail Forwarding Package.
Buy Now
Why Your Company Needs a Virtual Office
Sign up for VanCubers virtual office. Having a downtown address for your small business can be your in the matter of minutes.  There is many reasons why you should have a business address downtown. All home based business or a startup companies need to have a fixed commercial address.  Virtual offices collect your mail and parcels when you are not home for deliveries. Give your company a legitimate business location that you can hold meetings at. VanCubers offices are walking distance from two train stations and is on two of downtown major traffic arteries. This makes getting to us very easy and convenient.
Save Your Money with a Virtual Office
It is becoming very expensive for a business to have office space in the city of Vancouver.  A recent report has put the average rental price for an office at $44.00 per square foot.  This is very expensive for a lot of startups who only have part time employees on average working 20 hours per week.  For example a work space for 6 people at 200 square feet would cost $8800 per month.  This digs deep into a lot of small businesses bottom line.  A lot of small business prefer to work from home to save this expense.  This is why companies like VanCubers offer a virtual office solution that gives you the ability to have an office but not pay the expensive rent that goes along with it.
Book Meeting Space In Your Virtual Office
Not all virtual offices are created equal.  Some are merely a post office or a retail store front.  This is not what you are looking for. A great virtual office is a place that is real, a place that you can invite customers to, a place you can call your own.  At VanCubers we expect you, as a registered virtual office member to use our facilities to host your next big contract negotiation meetings.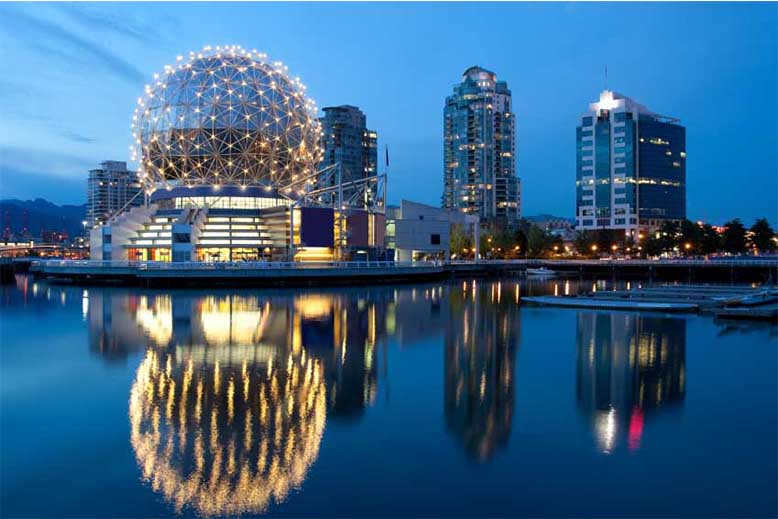 Pickup Information
Q: How do I know when I have new mail?
A: We will notify you via email that same day it was received.
Q: When can I pickup my mail?
A: Our mail and package pickup hours are Monday – Friday 9:00 AM to 5:00 PM, excluding any statutory holidays.
Q: Can anyone pick up my mail?
A: No, only people listed on the account can pick up the mail.  Photo ID is required every time for pickup.  Customers can elect a courier for pickups.
Q: Do I get a key for my mailbox?
A: No, we do not have physical mailboxes for each client. Our staff will release your mail once we have identified the person picking up the mail.
Q: I travel a lot and cannot pickup my mail right away, can you hold it until i come back?
A: Yes, as long as your subscription is active you can pick up anytime.
Q: What options do I have if I cannot pickup during your office hours?
A: We have additional services such as mail scanning and mail forwarding.
Account Information
Q: Can I have more than one company on my account?
A: No there is a limit of one company per account, however one company can have up to 5 attention to: names under the company.
Q: How do I renew my subscription?
A: In order to prevent service interruptions your subscription will automatically be renewed and your credit card will be automatically charged.
Q: What is your cancelation policy?
A: You can cancel anytime, keep in mind we do not release mail without an active subscription so you will need to pick up all mail before the end of your term.
Q: Is there a free trial period to see if your service works for me?
A: Unfortunately there is no free trial period, however we do allow you to cancel at anytime
Q: Do you offer refunds?
A: No there are no refunds.
Mail and Package Information
Q: Is there a limit to the parcel size?
A: Yes, we cannot accept any parcels larger than (72cm x 72cm x 72cm) and/or heavier than 20Kg
Q: Do you accept COD orders?
A: No, we only cover shipments that have additional duties that are to be paid upon pickup.