You are looking for a more suitable environment conducive to working on your projects and getting the job done. Our hot desks have been converted into what we call the ultimate desk.  We use state-of-the-art adjustable height desks, teamed up with 4k monitors and wireless keyboards/mice to name a few features.  Our flexible and secure co-working space is the perfect temporary or short-term solution. Our hot desks require no commitment with a daily rate. Just book as you need! 
BOOK NOW
$40 per day ($30 per day for member)!
You'll always have a place to work downtown. Co-working desks are the perfect solution for those that want to break out of a home office but want to save money on office space and work in a lively, productive atmosphere. Walk-ins Welcome!
Members Only $30 per day! Find out more about our membership.
BOOK NOW
All Ultimate Desks Include:
New, air-conditioned & fully furnished workstation

High-speed wireless internet (1 Gig)

Private Phone Booth for personal calls/meetings

Access to printing, scanning & faxing services

Accessible power outlet for every desk

Full kitchen facilities (fridge, microwave, dishwasher, filtered water, coffee machine…)

Book online or come by office for any available desk

All day free coffee and tea
Electric, Adjustable height desk

Wired Internet (1Gbps physical, 2.5Gbps shared)

1 Wire hookup docking station (USB-C)

Lots of 120v outlets and USB charging ports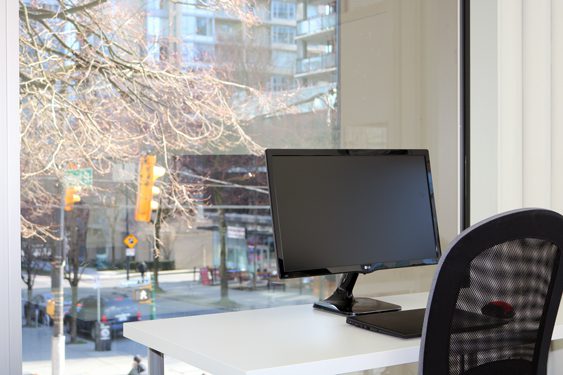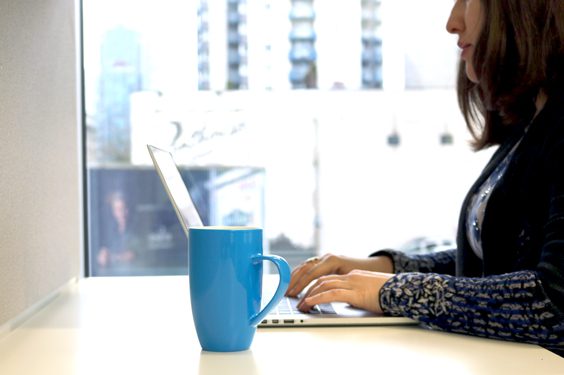 Register Now
Reserved Hot Desk for $450 Per Month
No contract, no deposit, no commitment, and no daily booking required! Just reserved a desk in our inspiring office for a month with no strings attached. Guaranteed that a desk will be available for you during business hours of Monday to Friday 9 am and to 5 pm.
Register Now
Looking for an Office Airbnb? You need a great office space where you don't have to worry about access to power outlets or a fast and reliable Internet? Then VanCubers hot desks are right for you! All of the amenities and infrastructure that you expect from an office is available via our flexible shared office space. You've got high speed internet, as well as access to printing, scanning and faxing services.  Our shared desks, AKA hot desks are always available for rental.
Our drop-in hot desk workspace is located steps from the Canada Line station. Our office is ideally located for any business; Central to Gastown, Yaletown and the business district with dozens of quality restaurants within walking distance.